Previous Newsletters
June 2012 / Number 15
---
RECORD NUMBER OF APPLICATIONS
MORE THAN 800 ARTISTS APPLIED IN OUR OPEN SELECTION PROCESS 2012-14
Four and a half months.  That was how long it took for Sacatar to receive a record number of applications on the tenth anniversary of its international artists' residency program.  We received 804 applications, from sixty countries on six continents.  For the first time, the applications were received and processed on line, through the website www.artsapp.com.  It was a year of intense work, but the results speak for themselves.
To understand how the artsapp portal works and to create the Sacatar home pages on the artsapp site involved a lot of coordination between our director Taylor Van Horne, the representatives of artsapp and me.  But once set up, the system greatly minimized the subsequent work of organizing and processing applicants' materials.
We accepted applications between 1 September 2011 and 16 January 2012.  After receipt of the applications, we initiated a phase of pre-selection, in which 44 reviewers all around the world logged on to the artsapp site to evaluate the work samples of groups of candidates.  These reviewers advanced 13% of the candidates to the Final Selection Committee, which for the first time was convened in São Paulo, Brazil.  A very special experience for me, not just for being my first time in São Paulo but also my first trip on an airplane!!!
During the five days that the president of the Sacatar Foundation, Mitch Loch, Taylor and I were at the Regent Park Hotel in São Paulo, we worked very hard to ensure that the final selection ran smoothly.  But we did have some spare time and what did we do?  We were tourists…of course!  With former Fellows as our excellent guides, I visited galleries and tourist sites and ate delicious meals at the diverse restaurants of São Paulo.  I even had time to dive into the city's famous nightlife…Nothing more was needed to make this an unforgettable experience!
But back to our topic…I can say that this was the best organized and executed selection process that I have assisted since I began work at Sacatar.  We convened a final selection committee comprised of five multi-disciplinary artists and curators from the São Paulo area. After two days of evaluation by this committee, forty-two artists were recommended for interviews. Another fifteen writers, reviewed by the literary committees, were also recommended to be interviewed.  The interviews were completed in March and the results of the selection process were announced in April.  Approximately thirty-five of these artists will be awarded eight-week residency Fellowships through the end of 2014.
And as we did not want to lose any time, the first of these Fellows will be arriving soon!  From 18 June to 13 August, two of the selected artists will join three other Fellows awarded through other partnerships to spend eight weeks at the Sacatar estate on the island of Itaparica in Bahia, Brazil.
Congratulations to the future Sacatar Fellows and WELCOME to rich and magical Bahia, land of all the saints!
---
UNESCO/ASCHBERG BURSARY FOR ARTISTS PROGRAMME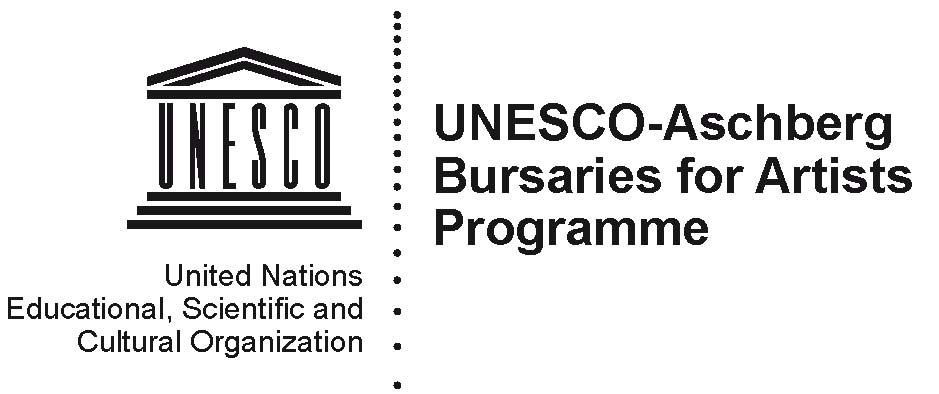 As with our unrestricted open selection process, we also received a record number of applications for the UNESCO/Aschberg Bursary Programme.  In just two months, we received applications from 200 visual artists, musicians and writers, all between the ages of 25 and 35, and from forty different countries. (The UNESCO/Aschberg bursaries are restricted to young artists NOT living in Western Europe or North or South America).  The application process was realized on line. The Sacatar Foundation convened a selection committee in Berkeley, California, USA, to nominate artists for the bursaries. UNESCO/Aschberg in Paris, France, made the final decisions, awarding bursaries to three artists, from Botswana, Afghanistan and Croatia.  These are the first artists from each of these countries that Sacatar has hosted.
---
KTPAF – KOREAN TRADITIONAL PERFORMING ARTS FOUNDATION

This year, Sacatar celebrated a unique partnership with the Korean Traditional Performing Arts Foundation – KTPAF, through which we were able to host eight South Korean artists, in two groups of four, between 2 April and 28 May 2012.  The eight artists were members of the performing groups The Gwangdae and R.ecnad.  During their stay, the Koreans had the opportunity to study capoeira (Brazilian martial arts), frevo (a dance of northeastern Brazil), percussion and the traditional dances of candomblé (the Afro-Brazilian religion).  The Koreans also performed at various venues in Salvador and Itaparica.
---
FIRST FELLOWS OF 2012 – THE APRIL-MAY 2012 SESSION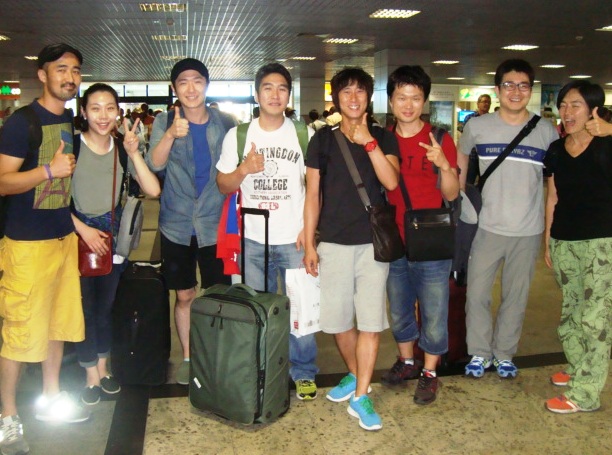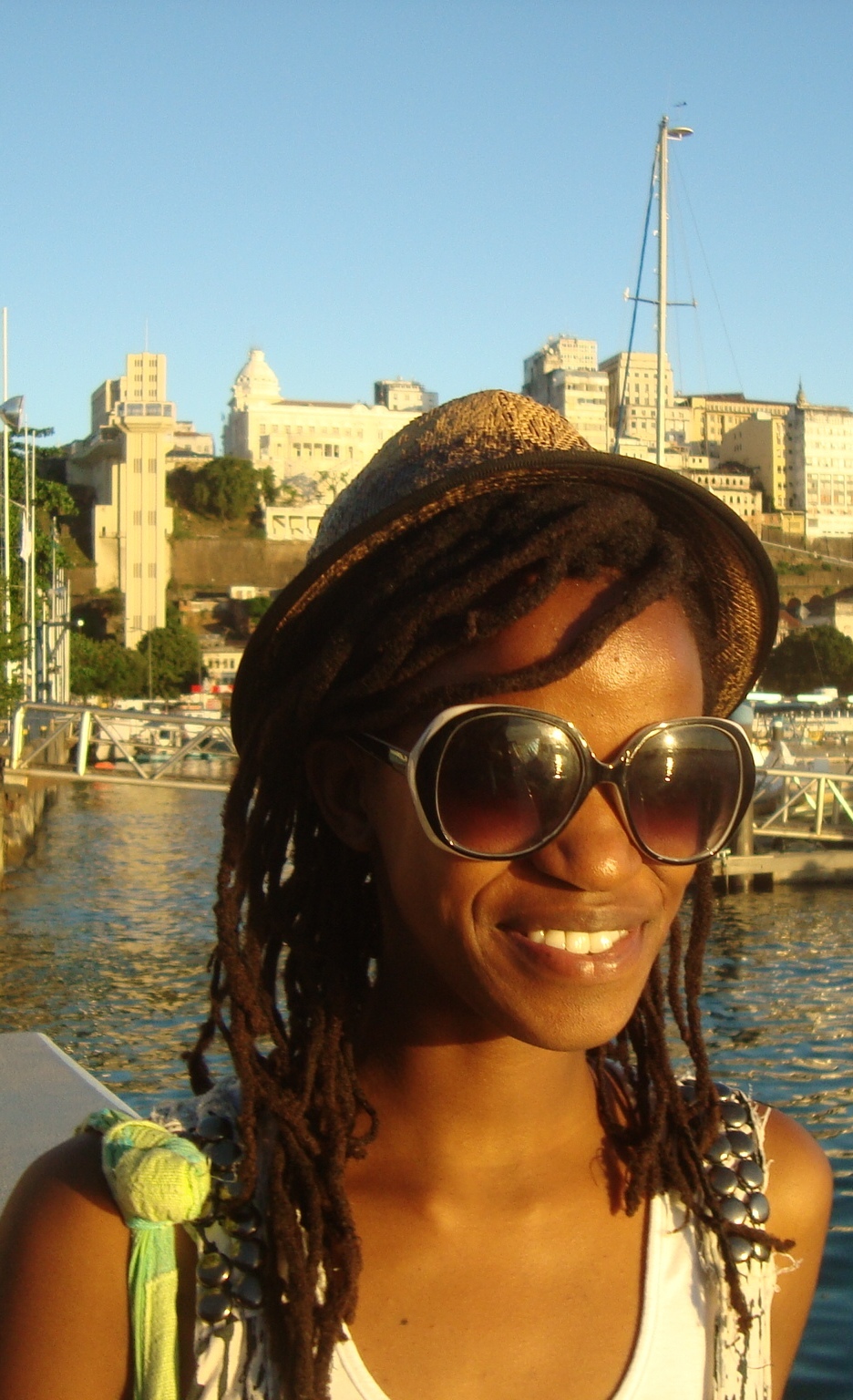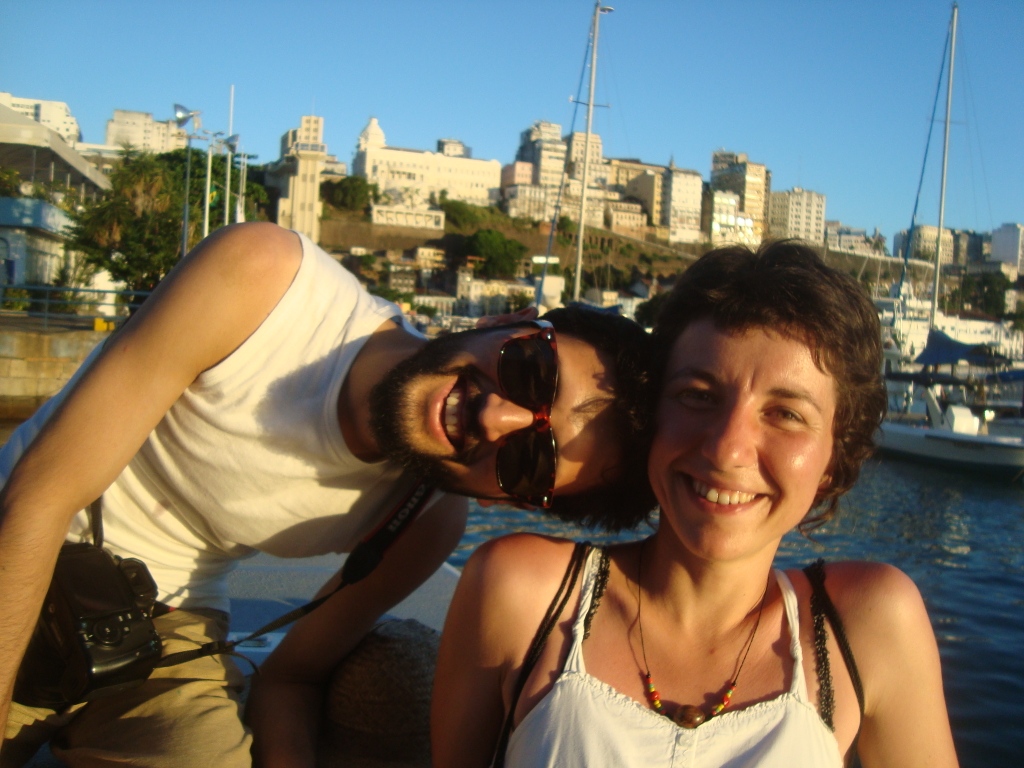 First Fellows of 2012: The Gwangdae, R.ecnad, Kitso Lelliott, Mustafa Kia and Maja Klaric, © 2012, Augusto Albuquerque
Our first residency session in 2012 began on 2 April.  The artists in this session were chosen through a partnership with KTPAF, the Korean Traditional Performing Arts Foundation, and our long-term partnership with the UNESCO/Aschberg Bursary Programme.
KITSO LELLIOTT (BOTSWANA) With video as her medium, Kitso researched themes and places that unite Africa and Bahia.  Kitso screened her short film The Suit and discussed her working methodology and the thematic content of her films in Salvador at the Espaço Xisto and the TV Pelourinho and in Itaparica at the Oficina de Artes.
MAJA KLARIC (CROATIA) This young Croatian poet wrote about her impressions of Brazilian culture based on her experiences while living in Itaparica.  During her residency, Maja also executed several small poetic 'interventions' around the Sacatar estate and gave a reading of her work at the Oficina de Artes.
During Maja's residency, we were honored to receive a visit from Drago Stambuk, a Croatian writer and the current ambassador of Croatia to Brazil.  Mr Stambuk spent a day at our property on the island of Itaparica, where he enjoyed a splendid lunch prepared by our chef Márcia, learned about our residency program, chatted with the Fellows in residence and witnessed a performance by the Korean dance ensemble R.ecnad.
MUSTAFA KIA (AFGHANISTAN) Mustafa created a video about sexual inequality in Brazil, with an emphasis on domestic violence against women.  This work-in-progress was screened at the Oficina de Artes before his departure.  During his residency he also screened his earlier works in Lençóis, a town located five hours inland, and in Salvador at the Espaço Xisto and at the TV Pelourinho.
THE GWANGDAE (SOUTH KOREA) This traditional dance and percussion ensemble—represented by Kim Seo Jin (director), Ahn Dae Cheon, Heo Chang Yeol and Seon Young Uk—spent four weeks at Sacatar, co-sponsored by KTPAF, the Korean Traditional Performing Arts Foundation. During their brief stay, the group studied the local cultural in order to impregnate future works with a bit of the renovating spirit of Bahia.  They received private instruction in the traditional rhythms and dances of the Afro-Brazilian religion known as candomblé and took classes in the Bahian martial arts form, capoeira.  They did a workshop on frevo, the frenetic carnival dance of northeastern Brazil.  The Fellows did two performances at the Teatro Miguel Santana in Salvador, one for the students of the Projeto Axé, which works with disadvantaged children and adolescents, and one for the students of the Balé Folclórico da Bahia.  They also did an outdoor performance/intervention as part of the international dance festival VIVADANÇA, held in Salvador each April.
R.ECNAD (SOUTH KOREA) Represented by Minho Choi (director), Lee Sang Yun, Jun Inchul and Kang Si Nae, the dance troupe R.ecnad came to replace the departing Gwangdae, also thanks to our partnership with KTPAF.  During their four week residency, they reflected on the previous productions of the ensemble.  Two of the members performed before an audience of children at the Grupo Cultural Bagunçaço in Salvador.  The group also performed at the Oficina de Artes in Itaparica and made a special presentation for the Ambassador of Croatia in Brazil during his visit to Sacatar.
---
…and for the record:
THE SESSION OF JUNE –  JULY 2011
ALICE MICELI (BRASIL) Alice came to Bahia open to exploring the natural and social landscape of Itaparica.  Her work ultimately involved a group of grade school students whom she invited to spend a day at Sacatar, where she photographed the students for use in an animated film project, loosely based on the Pied Piper of Hamlin.
FELIPE LARA (BRASIL>USA) Felipe worked on a commission for the OSESP, the Symphony Orchestra of São Paulo.  According to the composer, 'eight weeks at Sacatar was equivalent to six months of work' in the studio where he works outside of New York City.
GERALD CYRUS (USA) One of the first Sacatar Fellows in 2002, Gerald returned to Itaparica to continue the work he initiated during his first stay, photographing the local street culture.  He produced photographs comparing Salvador, Itaparica and the local populace as they were in 2002 and as they are now.  Oddly, he had a difficult time relocating some of his earlier subjects…until the very last weekend of his second residency.
LUCIMAR BELLO (BRASIL) Winner of the Sacatar Residency Prize offered through the Bienal do Recôncavo 2010, Lucimar held five workshops for the local community, with the participation of children, adolescents, fishermen and elderly women.  Afterwards, she mounted a photo exhibition about the workshops at the Biblioteca Juracy Magalhães Jr. in Itaparica.  In addition to a performance in Itaparica, Lucimar spoke at the university in Feira de Santana and gave a workshop presentation at the Museu de Arte Moderna da Bahia in Salvador about the community workshops convened during her residency.
MAGGIE SMITH (USA) At Sacatar Maggie returned to the basic principals of her art, far removed from the complex site-specific urban plazas that have characterized her recent output.  She studied and sketched the birds on site and worked with the red clay found in the local potters' village of Maragojipinho. She graciously agreed to design a fountain to be installed in a second writer's studio planned for Sacatar, producing the tiles at Maragojipinho. Than you, Maggie!
MARI OGIHARA (JAPAN > USA) Mari worked on developing new techniques in ceramics.  She also researched the Afro-Brazilian tradition of ex-votos, seeking inspiration in the spiritual and religious rituals of Bahia.  She used local materials, and in particular the red clay from Maragojipinho, to develop her work.
---
THE SESSION OF AUGUST-SEPTEMBER 2011
ASH BULAYEV (UKRAINE) and NANCY STAMATOPOULOU (GREECE) The two intended to work as a team on a multi-media guide to the island of Itaparica.  After unsuccessfully approaching the local community with their original proposal, Ash developed a more personal guide to Itaparica. Nancy instead created a multi-media installation on the theme of the historic interrelationship between slavery and the extraction of sugar cane.
DAMIEN SCHUMANN (SOUTH AFRICA) Damien was awarded a residency in partnership with Africa Centre in Cape Town, South Africa.  He was intrigued by the notion of a community that survives on a very brief tourist season and took haunting photographs of the local community—the shop owners, the street vendors, the restauranteurs—during the OFF-SEASON.
MARGRIET WESTERHOF (NETHERLANDS) Inspired by the silly baiana costumes that tourists stand behind to snap pictures of themselves in the historic center of Salvador, Margriet made her own baiana costume out of plastic bottles she scavenged on the beach.  She placed drawings in the bottles telling a story she created based on her experiences during the residency.  She did a performance/intervention with her costume during the Open Studio Day.  She was hesitant to ask the locals to pose behind her costume, unsure how they would respond since it was made of beach garbage. She didn't want to insult anyone.  But the costume made its final glorious appearance months later at the street festival FESTIT, organized annually in Itaparica by the former Sacatar Fellow Solange Lima. At FESTIT, the locals joyously inhabited her baiana.  We had nowhere to keep the costume after the festival and it has since been recycled into a chicken coop.
PARISA KARIMI (GERMANY) Seeking inspiration for her festival work, Parisa participated in various events on the island such as the annual festival in the local fishing village of Baiacu and the terreiros where the candomblé religion is practiced. She began work on a short film and finished her residency with a performance and a mixed media installation.
PATRIK LERCHMULLER (FRANCE) Patrik learned Portuguese during his residency and combined into his electronic musical compositions the traditional rhythms and instruments of Bahia with the transgressive Baroque poetry of the sixteenth century Bahian poet Gregório de Mattos.
---
THE SESSION OF OCTOBER / DECEMBER 2011
JOSEPH CAVALIERI (USA) Joseph gave community workshops on stained glass production, alternating between his studio at Sacatar and a local glass fabricator's shop, with the intent of creating a viable product the local craftspersons could sell.  He created two permanent stained glass installations for the Casa Grande, where the artists in residence live. Thank you, Joseph!
KARLIEN DE VILLIERS (SOUTH AFRICA) A graphic novelist, Karlien collected and recorded traditional children's stories and lullabies from local mothers of various ages. She then created a series of stories, told through her drawings and paintings, based on the recordings she had made.
RIK FREEMAN (USA) Greatly interested in the African influence on the culture of Bahia, Rik was particularly intrigued by samba, samba de roda (the primitive source of samba) and the Afro-Brazilian religion of candomblé.  He painted several canvases, including an homage to Maria Felipe, the black heroine of the local fight for independence, who famously whipped the invading Portuguese soldiers with a particularly vicious tropical variety of poison ivy. He donated this painting to Sacatar. Upon his return to the United States, he began a large scale version of the painting which he plans to donate to the Biblioteca Juracy Magalhães Jr. in Itaparica.
RITA STASHULIONAK (BELARUS) Painting on small wooden panels and gessoed canvases, Rita used a traditional Belorussian technique of egg tempera, creating intimate works saturated by the new world of brilliant colors all around her.
SEAN CAWELTI (USA) Sean developed the script for a play based on the original story of Pinnochio and created wooden marionettes in collaboration with Tiquinho, a talented local sculptor.  He traveled to Cachoeira to witness the outrageous costumes of the Festa d'Ajuda, visited Lençóis, studied the local martial art of capoeira and checked out the museums, galleries, cinemas and theaters of Salvador, with a particular interest in the local productions of world classics.
VERED SIVAN (ISRAEL) Wishing to discover new materials for her work, Vered collected coconut and palm fibers with which she produced several beautiful pieces, as well as a sort of bustier delicately fabricated out of the skeletal remains of dry leaves.
---
RENOVATION OF THE CASA GRANDE
To improve the comfort of the resident Fellows, we made several improvements to the Casa Grande, where the artists live.  Starting in December 2011, we replaced the tile roof.  Upon removing the old roof, we discovered the terrible condition of the existing electrical installation. We ended up completely rewiring the six thousand square foot house and repainting all the interior walls.  We finished the roof in January 2012; you can see the results for yourself.
---
WELCOME
Reginaldo Lima Roque or just Regi… This is the name of the newest member of the team that ensures the safety at the Instituto Sacatar. It is only his second experience as a guard, but Regi demonstrates the firmness of a veteran by saying that he is ready for any emergencies during his working hours. 'The whole team has to be ready for anything. Otherwise there wouldn't be so many people working here for so many years,' says Regi.
There is a very good reason for him to be so interested in giving his best: the birth of his first child about one year ago, a few months before joining the Sacatar staff. It certainly made Reginaldo value more than ever the opportunity to work at the Instituto. It was no longer time for him to live off of temporary jobs, as he had been doing at the marina in Itaparica… Regi wanted to be sure he could provide a decent future for his family, so he cried with happiness when he received the news that he had been chosen to be the new guard at Sacatar. On that day, he knew he had secured a safer future for his baby and for the Instituto Sacatar; after all, it is worth giving his best to both of them.
Regi says that he has already lived unforgettable moments at Sacatar. Moments like when he helped the Fellows Parisa Karimi and Nancy Stamatopoulou to learn more about candomblé. He introduced them to his grandmother, a highly respected priestess in the candombé tradition, and took them to attend a celebration at her candomblé house. 'I really like candomblé and I want to be initiated as an Aledê as soon as possible,' confesses the guard, who already plays the conga drum at his grandmother's candomblé house.
Regi mentions our big black dog, Jossã, also a newer member of the team and a 'fila brasileiro,' the only internationally recognized Brazilian breed of dog. He says that the dog is very important for the safety of the Fellows and the property because 'his size alone intimidates anyone entering Sacatar.' Jossã's relationship with the artists is something important to him. Whenever possible he tries to help the residents to befriend Jossã. Thus, we see that the importance of a guard is also to be this link that facilitates the interaction of the Fellows with everything related to Sacatar and to the culture of Itaparica itself.
 According to his words. 'Everyone helps each other at Sacatar.  There are only good people here.'And for the future Fellows, he leaves this message:
'Come to the Sacatar with an open heart, because you will know one of the most beautiful places in Itaparica!'
Welcome to Sacatar, Regi!
---
SEE YOU AROUND
Certainly the overwhelming majority of former Fellows will remember the friendly man that we see in the picture above… That is Seu José! This text is dedicated to him, a man who saw the Instituto Sacatar from its beginnings, a man who witnessed the various stages of its development so far and who, in early 2012, decided to hang up his gloves and gardening shears and rest.
All cycles come to an end and Seu José understood it was time for him to retire after many decades of hard work. He had worked as a gardener at Sacatar for more than 10 years.
Thank you for everything, Seu José!
---
NEWS OF FORMER FELLOWS
Here is an incomplete sampling of recent news from former Sacatar Fellows, including recent and upcoming exhibitions, special awards and new publications.  We regret we can't publish everything we hear from former Fellows, but we love to know what you all are up to, so please stay in touch!
ANDREIA PINTO-CORREIA (Portugal, 2006) Joana Carneiro will lead the Berkeley Symphony on 7 February 2013 in Berkeley, California, USA, in a program featuring a new work by Portuguese composer Andreia Pinto-Correia.  The work was commissioned by the Berkeley Symphony and the Gulbenkian Orchestra in Lisbon. Reflecting upon her common heritage with Carneiro, Andreia's work is inspired by the charismatic Lisbon neighborhoods where one hears the fado melodies found in traditional Portuguese folk music. Ms Carneiro will conduct the European premiere of Andreia's piece in Lisbon in April 2013.
CARLOS ESTÉVEZ (CUBA, 2003) The Lyle O. Reitzel Gallery, in Santo Domingo, Dominican Republic, will show Carlos Estévez' work for the second time in the country –starting on June 21, 2012 at 08:00pm. The gallery will show the work Diluvios Íntimos.
CAROL BARTON (USA, 2001) Carol announces the release of Volume 3 of The Pocket Paper Engineer, a project she initiated during her residency at Sacatar.  The Pocket Paper Engineer, Volume 3, covers 'the most amazing V-Fold pop-up and its many variations. The V-fold is a very dramatic form that rises in a whoosh to tower vertically above the page. Ten do-it-yourself projects can be constructed right out of the book. There is also a special section on pop-up production methods. This is the final workbook in the series, covering some of the more challenging pop-up structures.' For details and to place an order, check out www.popularkinetics.com
CHERYL STRAYED (USA, 2003) Cheryl finished her first novel, Torch, while at Sacatar.  Her second book, Wild, is a memoir of Cheryl's solo trek along the Pacific Crest Trail. Wild has dominated the best-seller lists of the New York Times and the Los Angeles Times, going to number one in recent weeks on both lists.  Curiously, the Pacific Crest Trail cuts right through Kennedy Meadows, California, the original home of the Sacatar Foundation.
DANY LERICHE and JEAN-MICHEL FICKINGER (France, 2009) Dany and Jean-Michel exhibited their photographs from Bahia, Fils et Filles des Dieux, in Reims, France, from April 14 through May 31, as part of the Festival Chroniques Nomades.
DAVID POZNANTER (USA, 2008) David currently has the 'bizarre and wonderful job of personal trainer and circus coach to India's biggest movie star… (with an) 18 month contract training Aamir for, and during, the shooting of Dhoom 3, in which he'll play the circus artist. Who just so happens to be the bad guy…' He goes on to say that 'it's just really weird training someone who's more famous to more people on this planet than Brad Pitt, Tom Cruise and Hugh Jackman all put together…'
DIANA BLOK (Netherlands, 2003) Diana's controversial exhibition of photos of the gay underworld of Turkey, See Through Us, will open on June 21 at the Sanatorium Art Space in Istanbul.  This is the second time that Diana tries to mount this show in Istanbul.  A previous attempt was cancelled due to social tensions aroused by increased violence against gays and lesbians in Turkey.
FELIPE PEREIRA BARROS (Brazil, 2011) Felipe won second prize at Vivo Arte.mov, the largest festival of video-art in Brazilhttp://artemov.net , with this video that he created during his residency at Sacatar, Não confie a ninguém o seu segredo (Don't Tell Anyone your Secret):
http://www.youtube.com/watch?v=_QJ8chltS10&feature=youtu.be
FRENCHMOTTERSHEAD: REBECCA FRENCH and ANDREW MOTTERSHEAD (U.K., 2008) This husband and wife team will be in Vienna and then Gloucestershire presenting new work,Understory, 1-12, commissioned by the Up to Nature Festival:
http://www.facebook.com/UpToNature
There will be three site-specific, interactive experiences, created in collaboration with local experts, who lead participants to actively explore their connection to forests. On 16/17 June, in the woodland around Vienna, Understory, 1-3 will offer participants an exploration of the relationship between humans and nature, a sensory botany trail and physical games based on the lives of wild ungulates – red deer and wild boar.
http://www.brut-wien.at/programm/detail/792/en/
On 30 June, at Woodchester Park, Understory, 4-6 will offer climbing into the tree canopy, plunging hands into the decomposing forest floor and asking the question, what would we carve into trees for the future?
http://inbetweentime.co.uk/up-to-nature/about-utn

Understory, 7-9 will take place outside of Oslo on 25/26 August.
www.blackbox.no

Understory ,10-12 will be at ANTI Festival in Kuopio on 28-30 September.
www.antifestival.com
JANE INGRAM ALLEN (USA, 2002) Jane, who has been living in Taiwan since she came as a Fulbright artist in residence in 2004, is the founding curator of the Guandu International Outdoor Sculpture Festival at Guandu Nature Park in Taipei, from 2006 – 2009. For the third consecutive year, she is the curator for the Cheng Long Wetlands International Environmental Art Project. Cheng Long Village is located on the southwestern coast of Taiwan. This area of Taiwan is economically depressed, and some of the land that was formerly used for farming is sinking and is now too salty for growing crops.  The Taiwan Forestry Bureau has set aside part of this land to create the Cheng Long Wetlands, a nature preserve that is home to many species of birds, fish and other wildlife. The sculpture installations are sited in the Cheng Long Wetlands and throughout the community in public spaces: by the highway, along village streets, at village parks, and near the village temple.
Jane will also be teaching a special papermaking with plants workshop this summer at the Sitka Center for Art & Ecology in Otis, Oregon, USA.  You can register online or get more information atwww.sitkacenter.org.
KRISTIN CAPP (USA, 2004) Currently a Fulbright scholar residing in Namibia, Kristin shows her recent photographs in the exhibition Horse Latitudes at the Franco-Namibian Cultural Center in Windhoek, from June 4 through June 28.
LAURIE LYONS (USA, 2008) Stewart, Tabori & Chang recently published Inspiration: Profiles of Black Women Changing our World, written by Crystal McCrary with photographs by Laurie Lyons.
MARGRIET WESTERHOF (Netherlands, 2011) Margriet tells about her experience in Bahia in this article that she prepared for the transartists.nl website, one of the best resources for artists on the web:
http://www.transartists.org/article/two-months-magic-instituto-sacatar-margriet-westerhof
Her baiana costume, made of beach garbage, made its final appearance at Solange Lima's Festit in January.  (See SOLANGE LIMA below.)  That's Solange posing inside the costume in the photo above. Afterwards, the costume was transformed into a chicken coop.
MICHAEL LOWENTHAL (USA, 2008) Terrace Books, a trade imprint of the University of Wisconsin Press, is publishing the book that Michael worked on while at Sacatar, The Paternity Test, with a release date of 27 September 2012.
 'So many different relationships are put to the test in Michael Lowenthal's thought-provoking novel—not only the bond at the heart of the book between two gay men and the Brazilian woman acting as their surrogate mother, but also the bond between husbands and wives, between siblings, between aging parents and their adult children. The Paternity Test is a complex, emotionally satisfying, and thoroughly engaging story.'—Tom Perrotta, author of The Leftovers and Little Children.
OLEK (Poland>USA, 2009) Henry Moore is credited with saying, "There's no retirement for an artist; it's your way of living, so there's no end to it." Moore's words outline art making not simply as profession, but as compulsion. Make Ends Meet is an exhibition that celebrates the repetition of a daily grind, as it features the incredibly inventive, yet remarkably labor-intensive works of Jonathan Brilliant, Mathew Curran, and Olek. Only compulsion could inspire these artists to employ the countless connections, cuts, and knots necessary to create their works.    The exhibition runs from Jun 1 – July 21, at the Flanders Gallery, in Raleigh, North Carolina, USA.  To give you an idea, here's a link to a video about the creation of Olek's Crocheted Excavators at the Katowice Street Art Festival in Poland this last April:http://vimeo.com/41613945
RITA STASHULIONAK (Belarus, 2011) Rita exhibited her paintings on gesso, very much inspired by her residency in Bahia, at the Trondhjems Kunstforening Gallery in Trondheim, Norway, from April 15 through May 20, 2012.
SEAN CAWELTI (USA, 2011) Sean announces the return of Rogue Artists Ensemble's D is for Dog, a mash-up of science fiction, 50's kitsch and horror. The original cast is returning after being nominated for an LA Weekly award for Best Comedy Ensemble and after winning an Ovation Award for puppet design. The play runs June 8-23 as part of the Hollywood Fringe, at the Hudson Theater in Hollywood, California, USA.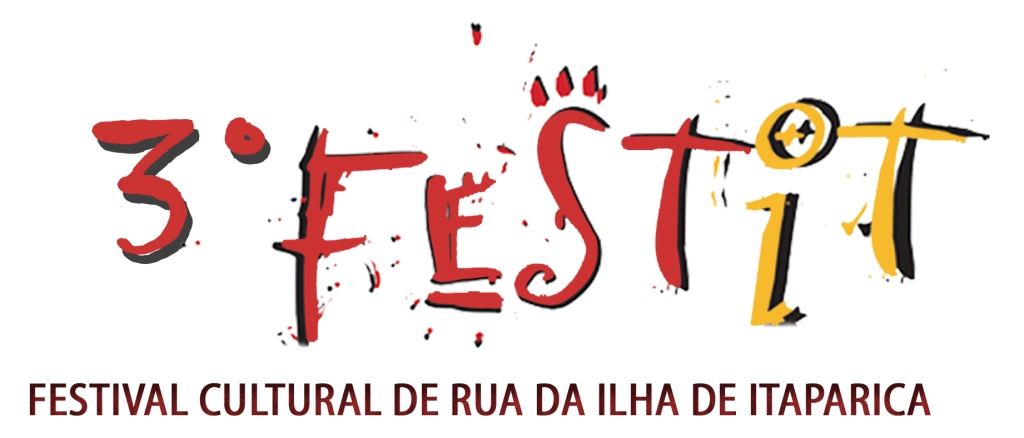 SOLANGE LIMA (Brazil>France, 2005) Solange announces the third edition of Festit, the Festival of Street Performers held annually in downtown Itaparica, home of the Instituto Sacatar.  The festival will take place on January 19-20, 2013.  To see a video with excerpts from this year's delightful festival, go to: http://youtu.be/PzK6qHJPrgA
SOPHIE LECOMTE (France, 2004) Her exhibition, Jardins Intérieurs, opened on May 22 at the Médiathèque Georges Sand in Palaiseau, France, and ran through June 9.
STACEY STEERS (USA, 2006) Night Hunter, Stacey's animated film which she began during her residency at Sacatar, had its European premiere at IFF Rotterdam, January 25-February 5, 2012.  Her installation piece, Night Hunter House, along with the film Night Hunter and a selection of collages from the film, was on view in the Project Room at the Jordan Schnitzer Museum of Art, University of Oregon, in Eugene, from 18 April to 13 May 2012.
VIGA GORDILHO (Brazil, 2004) Viga has been awarded a chair on the Academy of Sciences in Salvador, Bahia. She is the second artist ever to receive this honor.  In light of this, Viga relinquished her position on the board of the Instituto Sacatar at the end of her second term. She served on the board for six years.  Sacatar thanks Viga for her unflagging support!
YOKO INOUE (Japan>USA, 2011) Yoko has been awarded a six-month residency in Paris, France, by the mayoral office of Paris and the Lower Manhattan Cultural Council in New York. She will be at the Cité des Arts from May through the end of October.